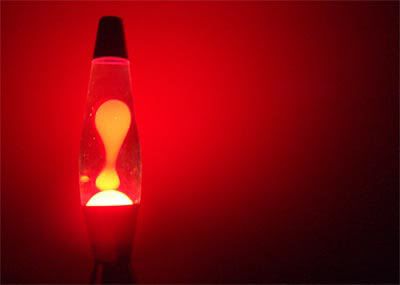 The Astro Lamp, later called the
Lava Lamp
, was invented by Edward Craven Walker and was launched in 1963 just ahead of the craze for all things psychedelic.
"...starts from nothing, grows possibly a little bit feminine, then a little bit masculine, then breaks up and has children. It's a sexy thing." - Craven Walker
It is indeed a sexy thing. So the next time you bring a woman to your place; put on some relaxing tunes, open a glass of wine, light up your lava lamp and set the mood for a steamy night.